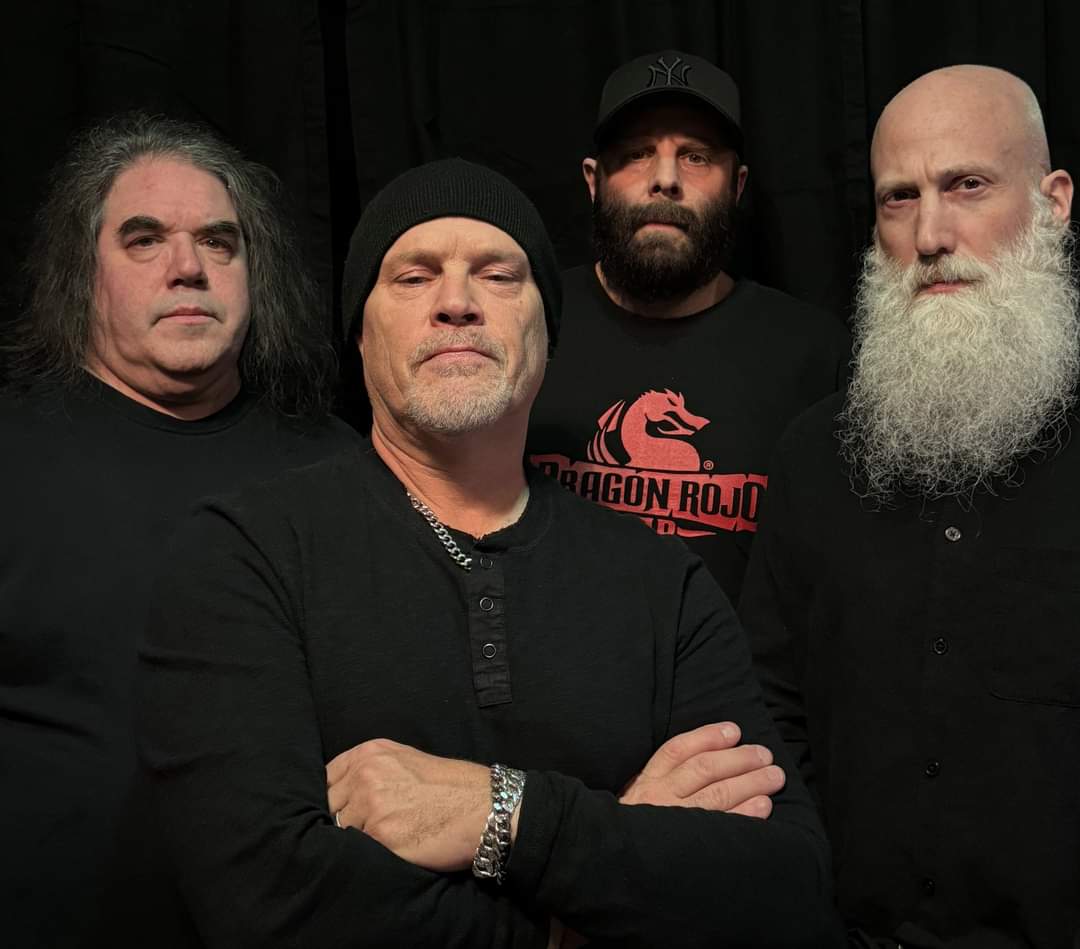 In a world were there are so many bands to keep track of I want to bring my two cents in presenting you to this interview with BLOOD FEAST. Anders Ekdahl ©2019
What pressure is there in releasing an album compared to a demo? Do you feel that there is a sort of pressure to succeed when you release and album, that it sorta is for real now?
CJ Scioscia: When you're in the demo stage of your 'career' you don't have any expectations other than hoping people like it. You're just glad it's getting around. Once a record label comes in and signs you, the stakes get bigger. The label is putting money into your project (even if it's only for pressing and distribution), so you want it to do well for them, for their faith in the band.
When you release a record of any sort what kind of expectations do you have on it? Do you set up goals for it?
CJ Scioscia: Our goals are two-fold – to do better than the last release, and to get it in the hands of as many people as possible.
When you release an album and you go out and play live and people know your songs, how weird is that? That people know what you have written on your own?
CJ Scioscia: It's a great feeling. It means you connected with people on some level. Somehow they get it. Maybe it's the lyrics, perhaps the music. Or both.
Do you feel that you have to follow in the footsteps of the last album for a new when it comes to lyrics and art work for everything so that those that bought the previous record will recognize your sound?
CJ Scioscia: As long as Adam Tranquilli (founding guitarist) is writing the majority of the songs it will sound like Blood Feast, no doubt there. As for the artwork, we definitely feel honoured to have Drew Elliott (cover artist for Kill For Pleasure and Face Fate) working with us all these years later. He helps add more continuity to things.
Do you feel like you are a part of a greater community because you play in a band?
CJ Scioscia: Absolutely, I always have. Metal for life!!
How hard/easy is it to come up with new songs that that still are you but doesn't sound like anything you've already written?
CJ Scioscia: You just have to trust your instincts. Adam and I just write what comes out. We're pushing things a bit for the next album.
What influences/inspires you today? Where do you draw inspiration from? Is it important to have some sort of message?
CJ Scioscia: I know Adam doesn't keep up with what's current. His inspiration is generally Tony Iommi/Black Sabbath, early Venom, Blue Öyster Cult, Led Zeppelin and Voivod. I've got my favourites as well – Napalm Death, Local H, Pink Floyd, Voivod, Rush, Queen and The Dictators.
As far as having a message, we don't have one in our lyrics. We're not a political band by any means, and we really can't turn into one at this stage of the game. We like our lyrics to be dark, but it's pure escapism. As a band we just want to have a good time playing music and making the fans happy.
We hear about what state the record industry is in. Then we hear that cd sales are increasing. As a band that releases records do you notice the state the industry is in?
CJ Scioscia: Yes, and we do the best we can to spread the word. As does Hells Headbangers. They have been great to us, and for us.
What is your opinion on digital verses physical?
CJ Scioscia: I prefer physical product. To me it sounds better. Plus you get the packaging – look at the artwork, read the lyrics. CDs, vinyl and cassettes all the way!!
What lies in the future?
CJ Scioscia: Well, the new EP, Chopped, Sliced And Diced, is out any day. We'll be out playing shows to support that starting in March. We've got the next album written, and we'll be recording the final demos for that this weekend. We plan on getting in the studio in May to start LP #4.
http://www.hellsheadbangers.com
http://www.facebook.com/hellsheadbangers
"When you need metal, go to hell!"