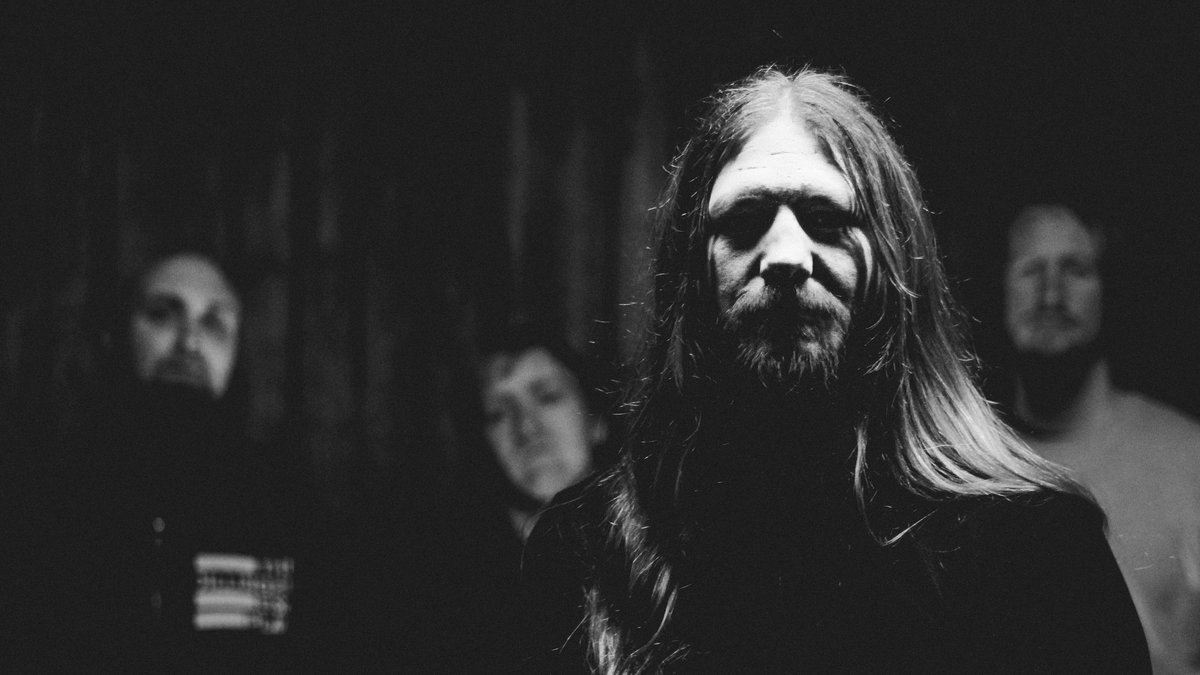 VEDERKAST is a melodic metal band from the north of Norway. Answers by singer and bassist Paul-Rene Aronsen and guitarist Sindre Bakland: Anders Ekdahl ©2018
What kind of vision did you have when you started and how has it changed over the years?
Sindre: Before we started writing songs I think we had this vision of sounding like a mix of Mars Volta and TOOL, but of course it ended up completely different. I don't think we care that much about sounding like anyone else once we started making songs, we have found a sound that we like, and hopefully our audience will like it too. The songs on the coming al-bum feels a bit different than the last one, but I don't want to make the same album twice. The new album builds on «Northern
Gothic».
Does location mean anything today? We used to hear about how it was all location, lo-cation, location back in the days if you wanted to make it big?
Sindre: I don't think location matters as much as it used to do. Internet has changed a lot of things, making it easier for bands to promote their own music, regardless of where they're located. But I don't think bands can make in anywhere without knowing the right people, or at least get in contact with the right people.
What is it like to be a in a band and to get to tour all over the world? What kind of feelings do that bring about?
Paul: Unfortunately, we haven´t come that far yet. But touring in Europe also very nice. Meeting new people who haven't heard your music is always exciting. You never know what kind of reaction you´re going to get from the crowd.
Sindre: We're still a relatively unknown band, so for us touring is a lot of hard work. We drive our own van, carry all the equipment and set up everything ourselves. But it sounds nice having someone that does that for you. But touring also gives us a lot of energy. We love playing live and meet people interested in music.
What kind of feedback have you had on your music, your latest album and in general? How important is feedback?
Paul: The overall feedback has been very good. We don't know how the latest album will be received, but we're very happy with it. Can't imagine anyone hating it!
Sindre: I guess we'll have to wait and find out, but there will always be someone that doesn't like an album. Hopefully we'll receive raving reviews.
How do you know that you have written a "hit" song? Is there a particular feeling you get when you know that this is the one, this is the big "make it song"?
Paul: We've never felt the need to write a «hit» song. Everyone contributes with something in the songs, and that's important for the sound and the end result. I think the combination of the people in the band helps us make good songs. We like our songs to be unpredictable.
Sindre: We don't follow a script, which some bands do, to make songs. In my humble opinion, that's not the right way to make a song, so we will always do what we want anyway. People's attention with music has probably changed since the internet came. Most people skip songs after listening to it for 30 seconds. If you didn't like the first seconds, you give up. For the majority there is no investment in the music. They just want a quick fix. And there are many, many songs and albums that demands that you invest enough time for it to get under your skin. I guess that's why so many take the easy way out, following the script and trends.
What is it like to have people you never met liking your music and singing along to it at gigs?
Paul: It's very satisfying, and I feel proud that people like our music, and the words to the songs. It's credit to the work we've done. They don't have to sing along, but we can tell when the crowd enjoys it, and that makes us happy. When the crowd enjoys themselves it also gives us a lot of energy.
How important are lyrics to you guys? Do you have any messages that you want to get forward?
Paul: The lyrics have become more important as we get older. We would love to tell good stories, both fictive and real ones. I get a lot of inspiration from historic tales from the northern part of Norway. Not just stories we've read or heard, but also from people we know. Even tough every text for this album is based on a story, we would like the listeners to interpret the lyrics as they like. They can put the meaning of it into a context that they think is the right one. The story is told, but everyone sees and hears them in different ways.
I love a really cool cover but I get the feeling that today with all this digital uploading/downloading people aren't that concerned about artwork. How do you feel?
Sindre: I agree, we definitely want our artwork to look good. That should be the case even if you just release music digitally. Since we're not part of the music industry where everyone releases singles, we feel that the people that buy the physical product should get their money's worth.
What does the future hold?
Paul: We're hoping to get the chance to tour as much as possible, both Europe and other parts of the world. If enough people like our album and share our music than nothing is impossible, and we hope that enough people will give the coming album more than 30 seconds.